Things to do With a Raspberry Pi
Hey everyone, welcome back to my computers and electronics blog. Lately I have been having a lot of fun playing with my new little gadget, a Raspberry Pi. Normally I prefer to just eat my pie, but I found this website, https://www.easyprices.com/, that has the best prices online for electronics, and thought why not get one of these little machines? I have heard so much about them over the past few years, and now they are easier to use then ever so I got one and absolutely love it. Here is a short list of some awesome things you can try with a Raspberry Pi.
Play Minecraft
Yep, you can download the full version of the popular block placing game Minecraft to play on your Raspberry Pi. THe game runs just about as well sa you can expect on this little machine, and best of all it is totally free from the game's official website!
Mod My Pi
This London based company offers cases for your Raspberry Pi device, and has cases to fit all versions released. The cases are an extremely good fit, and are made through a process known as injection moulding. YOu can get one for as little as $5, and they also have hacking kits available.
MultiMedia Machine
Your Raspberry Pi has its own cool little case now, so why not display it somewhere for everyone to see? You can use a Linux program called "Openelec" to have your own little entertainment box after a simple installation thanks to easy to follow instructions.
Emulate Old Games
Head on over to your favourite electronics website (mine is https://www.easyprices.com/electronics) and pick up a replica controller of your favourite classic console. You can then grab a program called RetroPie which you can use to emulate a wealth of old consoles including the Mega Drive and Super Nintendo Entertainment System. Be warned, however, as Nintendo does not like people getting their games for free, even really old ones.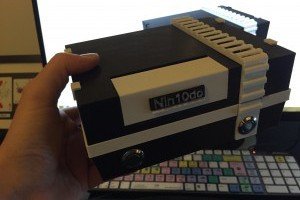 Scratch your Pi
Scratch is a programming language that is easy to learn and use, and is a great tool for kids who want to learn programming. The verbal language used by the program is very easy to understand and was designed so that anyone can get a grip of it. You can even check out their tutorials where you make a cool cat!
Torrenting Server
If you like to frequently visit torrenting sites like me, then why not take you Pi and turn it into a dedicated hosting machine. The process is pretty easy, just hook it up to your router and hook up an external hard drive and leave it be, after following some instructions that can be found online.
What will you make?
So as you guys can see, there are lots of different options for what to do with your Raspberry Pi. I listed some here, but these are just a fraction of the countless things you can do or make with your Raspberry Pi. Let me know if you have any ideas for something cool to do with your RPi, and check out the last post I made about graphics cards. See you soon!